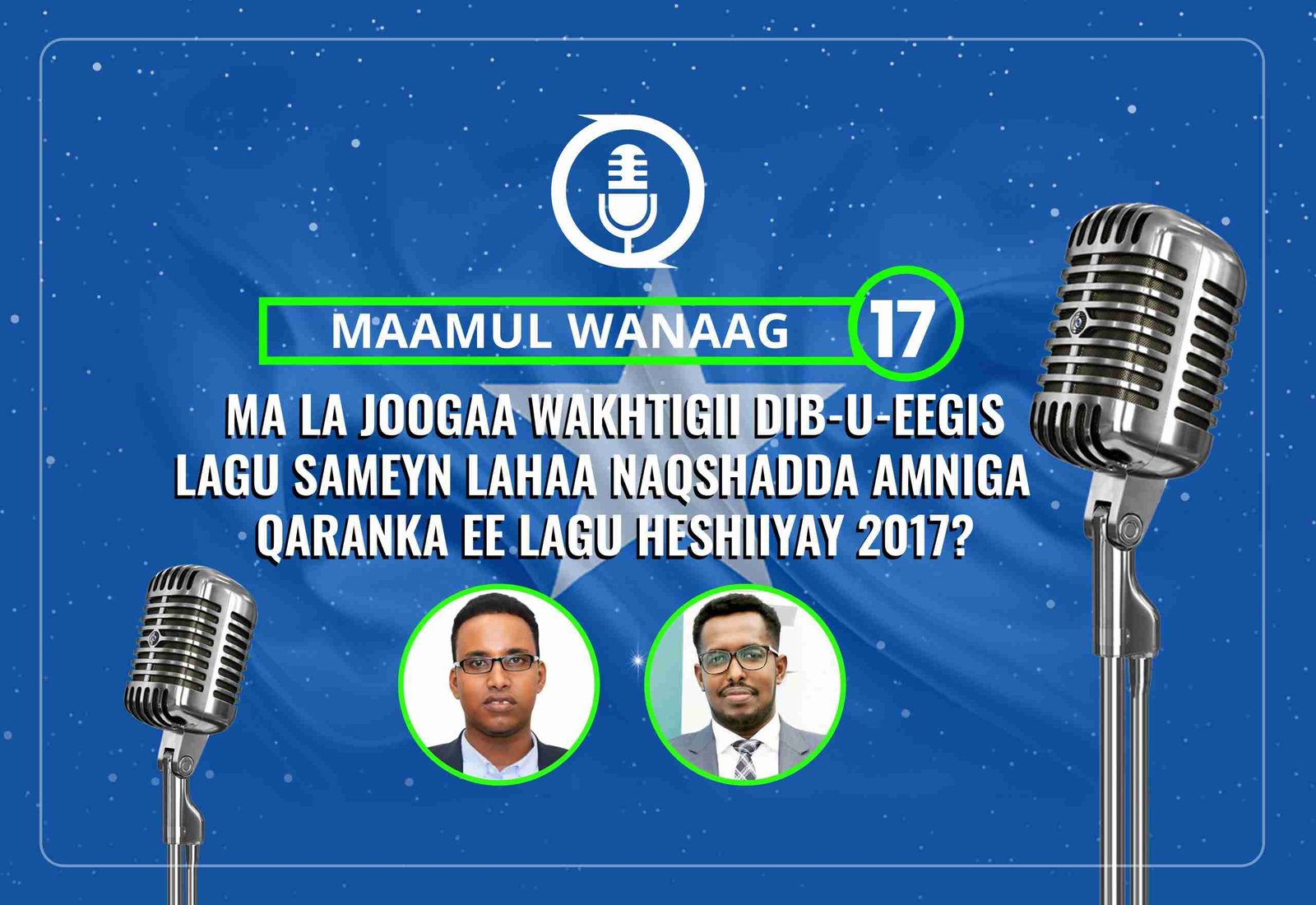 Podcast-gan, waxa Cabdi Caynte iyo Mahad Waasuge ku falanqeynayaan in la joogo wakhtigii dib loo eegi lahaa Naqshadda Amniga Qaranka iyo heshiis amni noocee ah ayaa loo baahan yahay wakhtigan.
Hannaanka doorashada dadban oo suurtageliyay in siyaasiyiinta dhaqaalaha iyo awoodda leh ay xukunka yimaadaan (ama xoogaan), beesha caalamka oo lacag ku taageerta dowladda, iyo isla xisaabtan la'aan ayaa abuurtay dhaqan ay siyaasiyiintu ku maalaan dowladda oo ay ku hodmaan. Xaaladdan waxa ay Soomaaliya ka jirtay dhowr iyo labaatankii sano ee lasoo dhaafay ama wayba kasii horreysay, dhaqankanna wuu xididdeystay.
Flawed electoral processes that enable privileged politicians to come to power (or simply grab it), an international community that pours money into the government, and a lack of accountability have created a culture whereby politicians milk the government and enrich themselves. This has certainly been the pattern over the past decade or so, but the roots of the problem run deep.
Waxa aan qabannay madal lagu gorfaynayay saameynta tayada waxbarashada sare ee Muqdisho ay ku leedahay fursadaha shaqo helista dhallinyarada.
Doodda oo dhameystiran halkan ka daawo
Maxamed Adan oo ah isuduwaha doodaha iyo cilmibaare katirsan Somali Public Agenda ayaa Kalfadhi uga warramay daadajinta adeegga caafimaadka aasaasiga ah ee gobolka Banaadir
As director of the SPA Policy Lab, it has not only been a learning process over the past year and a half. It has also been a career development opportunity for me in designing public policies and services. This has not been easy, and without my colleagues at SPA, it would not have been possible to progress the Lab's achievements in the coming years.
This paper explores risks and mitigation efforts around data sharing for the humanitarian sector through a focus on the data sharing relationships involved in third-party monitoring. It
provides insights into data sharing risks linked to the introduction of external, often private sector, organizations into the humanitarian ecosystem.
Agreement on Mogadishu's status remains critical. Inclusive political dialogue and public discussion on policy options is essential for developing the buy-in and consensus necessary to support an effective constitutional review process led by the MoCA, ICRIC, OC and, ultimately, parliament.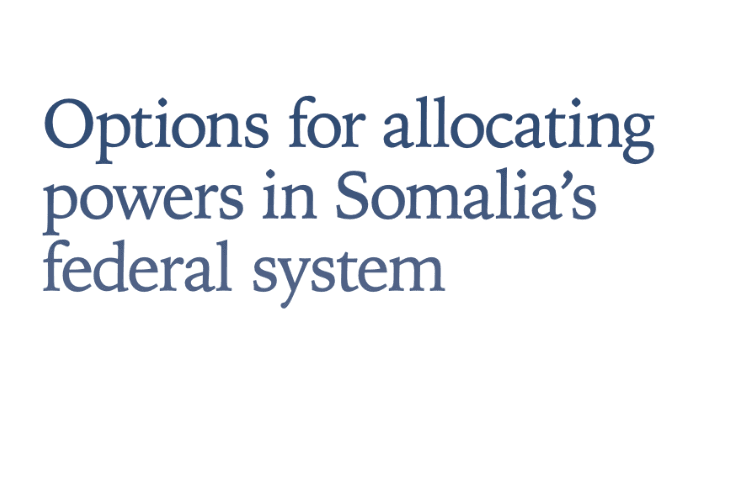 Meaningful and inclusive political dialogue on the allocation of powers is essential. As such, this paper outlines a framework for analyzing the issue, as well as the available options for starting a dialogue on relevant political processes.
The role of religious actors in contemporary Somali politics report examines the different religious actors active in Somali politics and their position and role in Somali society more generally. It offers a new perspective on how the Somali government can engage with religious actors, and provides suggestions on how external actors can avoid developing wholly negative views of actors that exert crucial and often positive influence across the varied landscape of Somali political, economic and social life.