Halbeegyada heerka caafimaad ee Soomaaliya waxay muddo dheer ahaayeen meesha ugu hoosaysa liiska dalalka dakhligoodu hooseeyo. Halbeeggan hooseeya waxa uu ka horreeyay burburkii dowladdii dhexe ee bishii Janaayo 1991 iyo dagaalladii sokeeye ee xigay.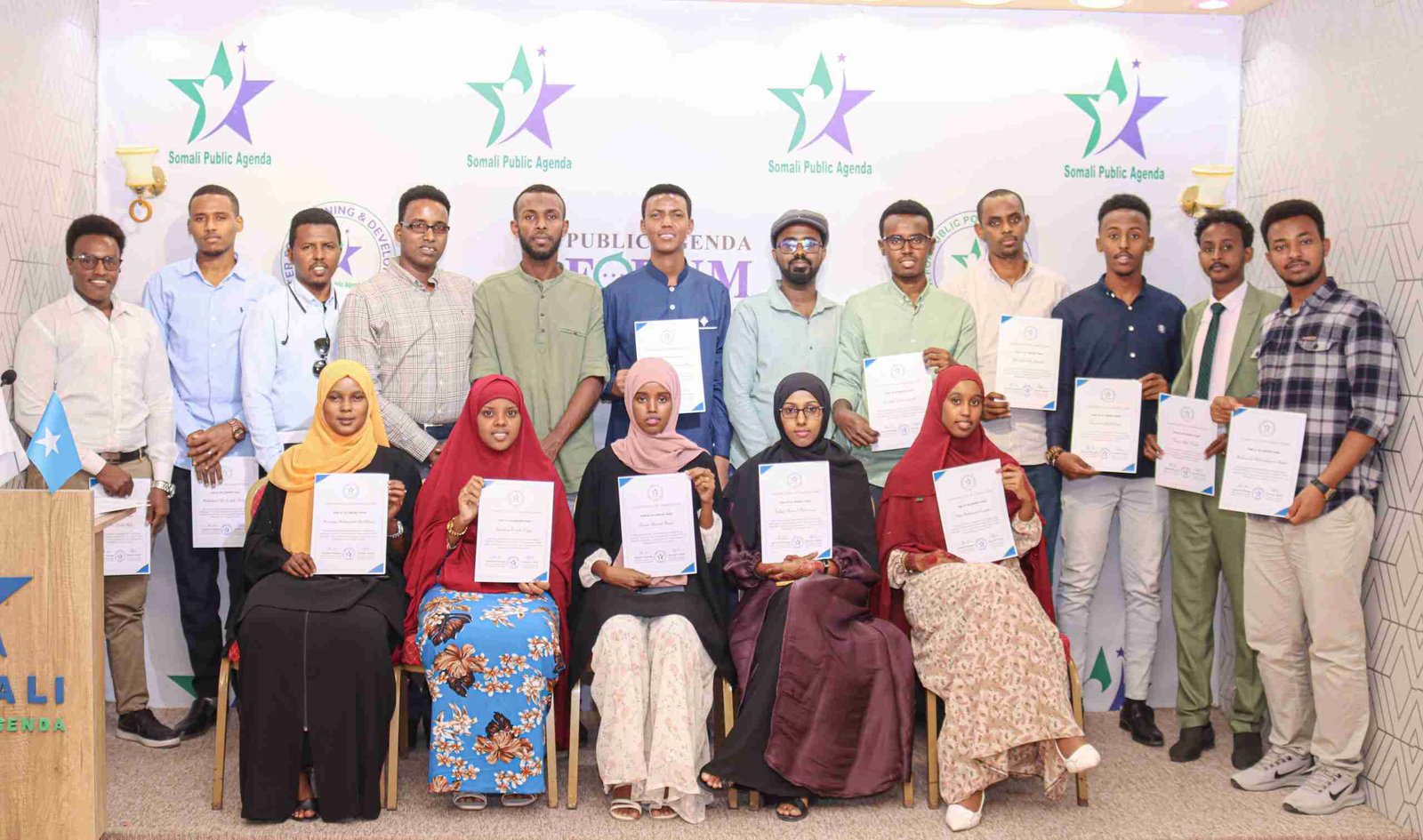 Halkan ka daawo kalmadihii laga jeediyey xaflad shahaadooyin lagu guddoonsiinayay arday qaadatay tababar lagu baranayay blog qorista oo aan qabannay.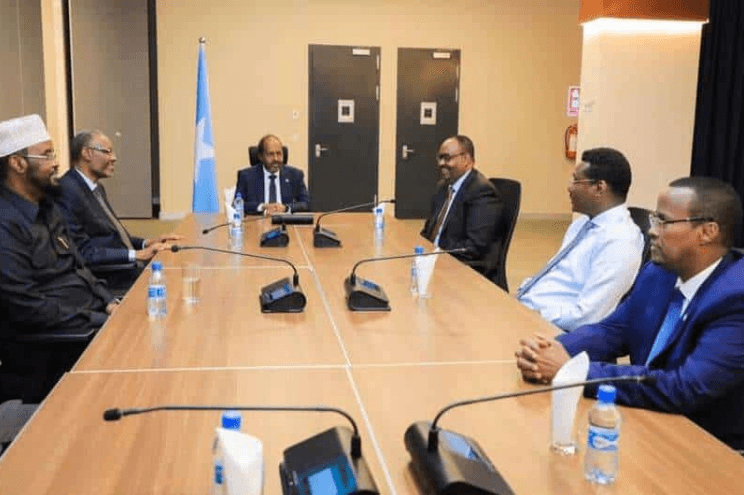 The start of a new political cycle presents a fresh opportunity for Somalis to address the contentious issues obstructing the country's path towards a more stable and prosperous post-conflict future. This can be achieved through a careful revival, enhancement and institutionalization of effective and inclusive political negotiation and dialogue mechanisms. This paper outlines several options to support these objectives, including considerations for how to design an effective negotiation architecture, as well as an outline of key thematic areas on which to focus dialogue.
Somalia's health status indicators have long remained at the bottom of the table of lower-income countries. This situation even predated the collapse of the central government in January 1991 and the subsequent civil war. Some of the health problems that exacerbate the weakness of the country's degraded healthcare system include a weak economy, frequent droughts and famines, and poverty.
Policy Papers edit post Options for allocating powers in Somalia's federal system September 10, 2022 edit post Revitalizing the negotiation of contentious political issues: Key considerations going forward September 2, 2022
Qeybtan 2-aad ee wareysiga aan la yeelannay taariikhyahan Dr Maxamed Xaaji Mukhtaar waxa aan ku falanqeyneynaa waxyaabihii uu qabtay Talyaaniga muddaddii 10-ka sano ahayd ee uu maamulayay Soomaaliya iyo waxyaabaha laga dhaxlay oo ilaa maanta dowladnimada Soomaaliya ka dhex muuqda.
Halkan ka daawo madal lagu falanqeynayay caafimaadka asaasiga ah ee loo daadajiyay gobolka Benadir. Madasha waxaa kasoo qeyb galay marti sharaf u badan dhallinyaro oo intooda badan ka socday bahda caafimaadka.
Agaasimaha Somali Public Agenda Mahad Waasuge ayaa kamid ahaa martida barnaamijka Faaqidaadda Toddobaadka ee VOA Somali oo lagu falanqeeyay nooca golaha wasiirrada ay Soomaaliya xilligan u baahan tahay.
Although the annual government budget has progressively increased by around $816 million over the past 9 years, more than half of the budget (52 percent of the total budget) is made up of donor-funded projects. This brief examines the 2022 federal government budget for security, social services, and economic development and puts forward policy considerations.
Somali Public Agenda July 20, 2022 Raadka uu Talyaaniga ku leeyahay downadnimada Soomaaliya (Qeybta 1-aad) Soomaaliya waxa ay Qaramada Midoobay u xilsaartay in ay Maxmiyad/Trusteeship muddo toban sano ah ku heyso dowladda Talyaaniga oo aan markaas xubin ka ahayn Qaramada Midoobay. Muddadii uu Talyaaniga maamulayay Soomaaliya waxa uu qaabeeyay nidaamka dowladnimada Soomaaliya. Qeybtan 1-aad ee […]