Mahad Wasuge
Executive Director
Somali Public Agenda
Mahad Wasuge is the executive director of Somali Public Agenda. He has more than 7 years of research and teaching experience in Somalia. Mahad holds a Master of Public Administration (MPA) from the University of Roehampton in London. Prior to that, he earned a bachelor's degree in public administration from Mogadishu University and diplomas in law and English. Mahad's research interests focus broadly on governance, democratization, civil service reform, public finance, constitutional development, post-conflict justice, and migration.
Farhan I. Yusuf
Deputy Executive Director
Somali Public Agenda
Farhan Isak Yusuf is the deputy executive director of Somali Public Agenda. He is also a senior lecturer and Head of Department of Political science at the Faculty of Political Science and Public Administration of Mogadishu University. Farhan earned his BA & and MSc in Political Science from Mogadishu University and Omdurman University in Sudan respectively. Farhan has over eight years of experience in research and teaching at university. His major research interests include post-conflict state building, governance & good governance, state and nation building.
Mohamed Irbad
Researcher
Somali Public Agenda
Mohamed Irbad is a researcher at Somali Public Agenda. He is a Horn of Africa regional affairs analyst, communication enthusiast, blogger, and aid worker with significant knowledge and hands-on experience on the Horn's humanitarian, political, security and socio-economic situation. He has over six years of experience as a communication officer, humanitarian analyst and civic education campaigner. Mohamed holds a BA in Public administration from the University of Somalia in Mogadishu, and is a Msc candidate in leadership and governance at Jomo Kenyatta University of Agriculture and Technology (JKUAT) in Kenya.
Mohamed Sharif
Researcher
Somali Public Agenda
Mohamed Sharif is the Public Agenda Forum manager and researcher at Somali Public Agenda. He is also a blogger, a social and peace advocate, and a former English Language instructor. He has over 4 years of experience in blogging, teaching and research. Mohamed holds a bachelor degree in Political Science from City University of Mogadishu and has attended a number of leadership and peacebuilding training events in different countries. He is a fellow at the United States Institute of Peace's Generation Change Fellowship Program, and is an East Africa alumnus of the YALI Regional Leadership Center. Mohamed's research interests focus on leadership, development, post-conflict state and peacebuilding, good governance, public policy, and education.
Fartun Isak
Finance and Administration Officer
Somali Public Agenda
Fartun Sharif Isak is the Finance and Administration Officer at Somali Public Agenda. Before formally joining the SPA team, she worked with various institutions in financial management, accounting and banking. Fartun holds a Bachelor's degree in Banking and Finance from Mogadishu University. She is fluent in Somali, English and Arabic, and she has a passion for entrepreneurship.
Farhia Mohamud
HR Officer and Researcher
Somali Public Agenda
Farhia Mohamud Hassan is a Researcher and Head of HR department at Somali Public Agenda. She is interested in economic development, monetary policy, and socio-political studies. She is highly enthusiastic about writing in both personal and professional capacities. She speaks Somali, English, Arabic, and is a candidate of a Professional Certificate in Spanish from Universitat Politècnica de València. Farhia is an Economics graduate from Simad University.
Aweis Ahmed
Director, SPA Center for Public Policy and Service Design
Somali Public Agenda
Aweis Ahmed is the director of SPA Center for Public Policy and Service Design. He has worked as a researcher, lecturer, and project coordinator at various institutions in Somalia. He is currently a doctoral candidate in International Relations at Ankara Yildirim Beyazit University in Turkey. He holds an M.A. in the same field from Selçuk University in Turkey. Before that, he completed his bachelor's degree in Public Administration at Mogadishu University and earned a diploma in Law. Aweis's research centers on politics and society in the Horn of Africa and focuses on Somalia's public policies and services in particular. He is a blogger and frequently writes commentary about Somali politics and the Horn region.
Hassan Guled
Director, SPA Center for Learning and Development
Somali Public Agenda
Hassan Guled is the director of SPA Center for Learning and Development. He is a researcher, communication enthusiast, and blogger. He has over 5 years of teaching experience. Hassan is also passionate about international studies and diplomacy. He worked with the Embassy of the Federal Republic of Somalia to Kenya. Hassan holds BA in International Relations and Diplomacy from Kenya Methodist University. His research interest focuses on comparative analysis, regional integration, and good governance. He is also passionate about youth empowerment and public policy engagement to enhance public knowledge and participation.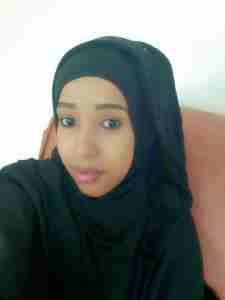 Qamar Sh. Osman
Cash and Logistics Officer
Somali Public Agenda
Qamar Sheikh Osman Mohamoud is a Cash and Logistics Officer at Somali Public Agenda. She has over three years of prior working experience in child protection, finance and marketing with different organizations in Uganda and Somalia. Qamar was born and raised in Mogadishu, where she did her schooling. She graduated with honors from St. Lawrence University in Uganda, majoring in procurement and supply chain management. Qamar is passionate about peace building and human development.