Mahad Wasuge
Executive Director
Somali Public Agenda
Mahad Wasuge is the executive director of Somali Public Agenda. He has more than 6 years of research and teaching experience in Somalia. Mahad holds Master of Public Administration (MPA) from the University of Roehampton in London. Prior to that, he earned a bachelor's degree in public administration from Mogadishu University and diplomas in law and English. Mahad's research interests focus broadly on governance, democratization, civil service reform, public finance, constitutional development, post-conflict justice, and migration.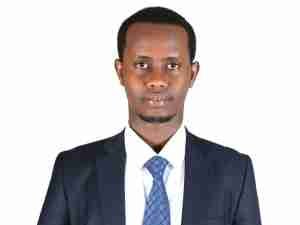 Abdimalik Abdullahi
Programme Coordinator and Researcher
Somali Public Agenda
Abdimalik Abdullahi is a programme coordinator and researcher at Somali Public Agenda. He is also an analyst of Somali politics and the region by extension. Abdimalik had for the past 6 years worked in different capacities in the fields of communication, teaching, and research. He holds a BA in Social Work and Political Science from Egerton University and the University of Nairobi respectively. He also holds an Associate Degree in Liberal Studies from Regis University among other professional courses and training. His research interests lie in peacebuilding, democracy, governance and humanitarian affairs (migration and displacement).
Mohamed Irbad
Researcher
Somali Public Agenda
Mohamed Irbad is a researcher and director of Center for Public Policy and Service Design at Somali Public Agenda. He is a Horn of Africa regional affairs analyst, communication enthusiast, blogger, and aid worker with significant knowledge and hands-on experience on the Horn's humanitarian, political, security and socio-economic situation. He has over six years of experience as a communication officer, humanitarian analyst and civic education campaigner. Mohamed holds a BA in Public administration from the University of Somalia in Mogadishu, and is a Msc candidate in leadership and governance at Jomo Kenyatta University of Agriculture and Technology (JKUAT) in Kenya.
Farhan I. Yusuf
Researcher
Somali Public Agenda
Farhan Isak Yusuf is a researcher and director of Center for Learning and Development at Somali Public Agenda. He is also a senior lecturer and Head of Department of Political science at the Faculty of Political Science and Public Administration of Mogadishu University. Farhan earned his BA & and MSc in Political Science from Mogadishu University and Omdurman University in Sudan respectively. Farhan has over eight years of experience in research and teaching at university. His major research interests include post-conflict state building, governance & good governance, state and nation building.
Mohamed Sharif
Researcher
Somali Public Agenda
Mohamed Sharif is a researcher at Somali Public Agenda. He is also a blogger, a social and peace advocate, and a former English Language instructor. He has over 4 years of experience in blogging, teaching and research. Mohamed holds a bachelor degree in Political Science from City University of Mogadishu and has attended a number of leadership and peacebuilding training events in different countries. He is a fellow at the United States Institute of Peace's Generation Change Fellowship Program, and is an East Africa alumnus of the YALI Regional Leadership Center. Mohamed's research interests focus on leadership, development, post-conflict state and peacebuilding, good governance, public policy, and education.
Fartun Isak
Finance and Administration Officer
Somali Public Agenda
Fartun Sharif Isak is the Finance and Administration Officer at Somali Public Agenda. Before formally joining the SPA team, she worked with various institutions in financial management, accounting and banking. Fartun holds a Bachelor's degree in Banking and Finance from Mogadishu University. She is fluent in Somali, English and Arabic, and she has a passion for entrepreneurship.
Sayuun Abdullahi Mohamed
Human Resources Officer
Somali Public Agenda
Sayuun Abdullahi Mohamed is a Human Resources officer at Somali Public Agenda. She has recently completed an internship with SPA. Previously, she has worked as a human resources and financial management assistant with a number of local NGOs. Sayuun recently earned a Masters in Project Management from Open University Malaysia. Prior to that, she earned a bachelor's degree in Social Work and Community Development from Gollis University in Hargeisa.