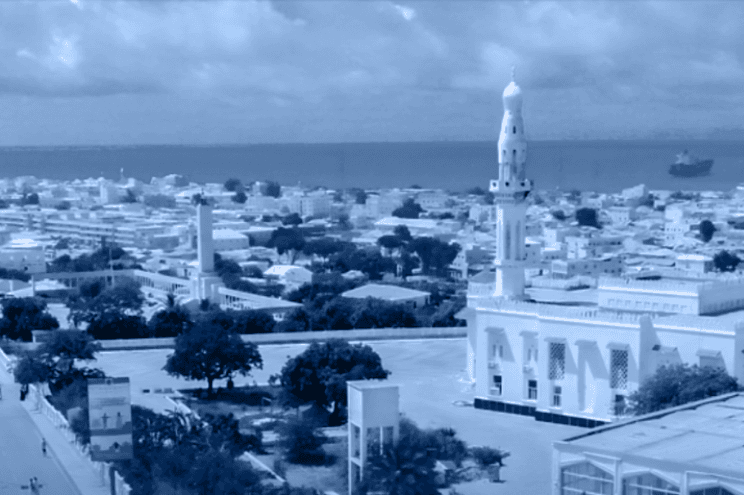 The Role of Religious Actors in Contemporary Somali Politics: Key Dynamics and Opportunities for Engagement
Religious actors play an important role in Somalia's political landscape. Since the collapse of the Somali state in 1991, they have also demonstrated strong staying power when many non-religious actors have come and departed all too quickly. For  many Somalis, this has made them important institutions in Somali society. Despite this, the role of Somali religious actors is often poorly understood.
The role of religious actors in contemporary Somali politics report examines the different religious actors active in  Somali politics and their position and role in Somali society more generally. It offers a new perspective on how the Somali  government can engage with religious actors, and provides suggestions on how external actors can avoid developing wholly negative views of actors that exert crucial and often positive influence across the varied landscape of Somali political, economic and social life.
Ururrada diinta ayaa door muhiim ah ku leh siyaasadda  Soomaaliya. Tan iyo burburkii qarankii Soomaaliya 1991-kii, waxay sidoo kale muujiyeen adkeysi xooggan iyadoo jilayaal badan oo oo kale ay soo ifbaxeen si degdeg ahna saaxadda uga baxeen. Tani waxay ka dhigtay hay'ado muhiim u ah bulshada Soomaaliyeed. Iyadoo ay taasi jirto, haddana doorka ururrada diinta ee Soomaaliya ayaa inta badan si liidata loo fahmaa.
Doorka ururrada diinta ee siyaasadda Soomaaliya – oo ah warbixin ay wada qoreen Machadka Rift Valley iyo Somali Public Agenda – waxaa lagu falanqeeyay ururrada kala duwan ee diinta ee saameynta ku leh siyaasadda Soomaaliya iyo guud ahaan mowqifkooda iyo doorka ay ku leeyihiin bulshada Soomaaliyeed. Waxay warbixinta soo bandhigeysaa aragtiyo cusub oo ku saabsan sida dowladda Soomaaliya ay ula falgeli karto kooxaha diinta, waxayna soo jeedinaysaa talooyin ku saabsan sida jilayaasha dibadda ay uga fogaan karaan aragtiyada taban oo ku saabsan ururrada diinta kuwaasoo inta badan saameyn togan ku leh guud ahaan qeybaha kala duwan ee siyaasadda, dhaqaalaha iyo nolosha bulshada Soomaalida.